The project
Details

Category: Nieuws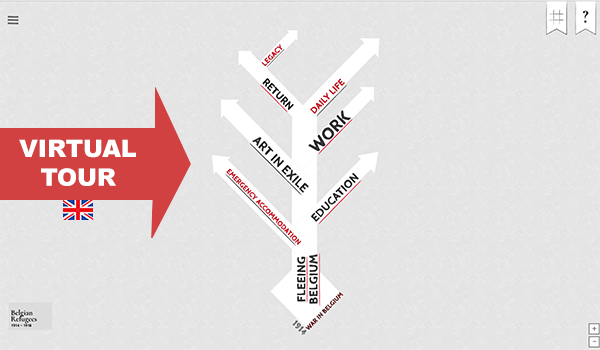 AVAILABLE 10 NOVEMBER 2017

Employed on the other side of the Channel. Belgian workers in the UK during World War One. Amsab-Institute of Social History(ISH) is currently running a project on Belgian refugees in the UK during World War One.
It aims to chart the personal testimonies of people both in Belgium and the UK (the project not only targets workers, as the title perhaps wrongly suggests). We therefore issued a call for testimonies, documents and photographs. The latter are already published on a website (belgianrefugees14-18.be) and will feature in a virtual exhibition by November 2017 (which will be linked to the websites of the project partners). This project is funded by the Flemish authorities and coordinated by Amsab-ISH. Leading institutions such as the Imperial War Museum, University College London and the Women's Library of the London School of Economics are our project partners in the UK. The Manchester–based People's History Museum is also participating. Our Flemish partners include the Flanders Field Museum, Heemkunde Vlaanderen and Familiekunde Vlaanderen.